This is a blog of pictures and writings from my past, present and the Hopeful future! ALSO..I'm going to try and put up something meaningful as often as possible, to symbolize LIFE and What that means to me....
Wednesday, April 18, 2012
Tuesday, April 17, 2012
EASTER TIME IS HERE AGAIN!!!!!!!!!!!!!!!!!!!!!
soo PRETTY!!
Hello Luvs,
Well we had a lovely Easter at our home this year once again. We woke up early and got moving with our little cuppa tea together and a wee bit of oatmeal or a bagel. We then got all together and ready for church and went to church as a family, as we usually do. Church was wonderful and thought provoking today as it usually is also! We truly enjoy going to our church. The pastor is pretty well known and he's not what you'd call a "humble" guy...but he's really great and good for the church too!
We had a nice brunch after church and met our 3 friends at our favorite place that we frequent in Ann Arbor, MI each Sunday! The waitstaff knows us and they make it an event each week; but Easter was especially nice! We spent some quality time with our friends and then walked around Ann Arbor town just a little bit and then headed home.
Once we got home, Amy finally found her Easter basket full of "goodies" and other great "stuff"...LOL...who ever heard of getting a "gas card" in your Easter Basket??? LOL....Well, I got a "DOVE" and a "Godiva" Chocolate bunny and I got Craig a dark Chocolate "Saunders" Bunny and Amy got the milk chocolate one. The Easter bunny made up a nice basket for Craig and me and for Amy too! She has it made! She got alot of nice stuff and candy and a bit of extra cash too!~ LOL...
All in all we had a really nice day together! We had planned on a nice ham dinner with the fixings, but none of us were hungry because our brunch was so much and we were all still very full! So we saved the ham for the next day and had a great food buffett two days in a row! Thanks for coming to see my picture blog and I hope you always enjoy them. If you ever have any ideas, please let me know; I'd love to post more pictures of fun things! Have a great Day and a great week!
One more thing I wanted to add is that my hubby, Craig, had surgery the week after Easter! He's doing very well and they did a great job with him! We have the best, kindest and most skilled Dr's and they were great with him! The nurses too and all the staff at the hospital in Novi, MI were great! He's healing and getting well now and he'll be great soon and better than before!
Oh and lastly, I want to share some really beautiful pictures of Amy and Grant that were taken by a friend of theirs for her photography class! I just love them and thought I'd share...enjoy them also! See you soon!
Our Family!!
Momma and Amy~
Amy & Grant!
beautiful Amy...just weeks prior to receiving her MASTERS degree "Sum Cum Laude"!
Posted by Suzanne Stewart
at 11:34 AM
0 comments

Facebook Badge For "Jewelry Designs By Suzanne"

Be Aware and Be Supportive!!!!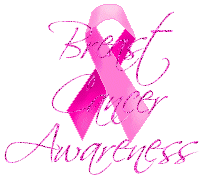 glitter-graphics.com
PLEASE BE AWARE AND SUPPORTIVE OF PEOPLE THAT ARE GOING THROUGH SUCH HARDSHIP IN THEIR LIFE, SUCH AS CANCER! YOU CAN GO TO WWW.CHEMOANGELS.COM AND BECOME A "CHEMO-ANGEL" LIKE ME!! YOU'D SEND SMALL GIFTS AND/OR CARDS, NOTES, LETTERS AFTER BEING "ASSIGNED TO A BUDDY" WHO IS GOING THROUGH CHEMO-TREATMENTS. CHEER UP SOMEONE'S DAY BECAUSE THEIR DAYS REALLY STINK! GIVE THEM A SMILE AND A CHEER OF HOPE!! YOU MAY ALSO WANT TO VISIT MY WEBSITE : WWW.FREEWEBS.COM/JEWERLYMKR AND VISIT THE "SUPPORT/AWARENESS" PAGES OF JEWELRY THAT I'VE DESIGNED AND CREATED FOR YOU TO WEAR OR TO BUY FOR SOMEONE THAT YOU LOVE AND/OR CARE ABOUT WHO IS GOING THROUGH CHEMO.

Come and See my Reviews of "hot spots", Restaurants and more!!

Blog Archive