This is a blog of pictures and writings from my past, present and the Hopeful future! ALSO..I'm going to try and put up something meaningful as often as possible, to symbolize LIFE and What that means to me....
Facebook Badge For "Jewelry Designs By Suzanne"

Be Aware and Be Supportive!!!!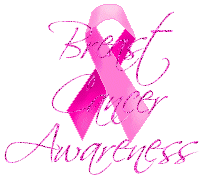 glitter-graphics.com
PLEASE BE AWARE AND SUPPORTIVE OF PEOPLE THAT ARE GOING THROUGH SUCH HARDSHIP IN THEIR LIFE, SUCH AS CANCER! YOU CAN GO TO WWW.CHEMOANGELS.COM AND BECOME A "CHEMO-ANGEL" LIKE ME!! YOU'D SEND SMALL GIFTS AND/OR CARDS, NOTES, LETTERS AFTER BEING "ASSIGNED TO A BUDDY" WHO IS GOING THROUGH CHEMO-TREATMENTS. CHEER UP SOMEONE'S DAY BECAUSE THEIR DAYS REALLY STINK! GIVE THEM A SMILE AND A CHEER OF HOPE!! YOU MAY ALSO WANT TO VISIT MY WEBSITE : WWW.FREEWEBS.COM/JEWERLYMKR AND VISIT THE "SUPPORT/AWARENESS" PAGES OF JEWELRY THAT I'VE DESIGNED AND CREATED FOR YOU TO WEAR OR TO BUY FOR SOMEONE THAT YOU LOVE AND/OR CARE ABOUT WHO IS GOING THROUGH CHEMO.

Come and See my Reviews of "hot spots", Restaurants and more!!

Blog Archive